Build Your Career with an Advanced Engineering Certificate at UConn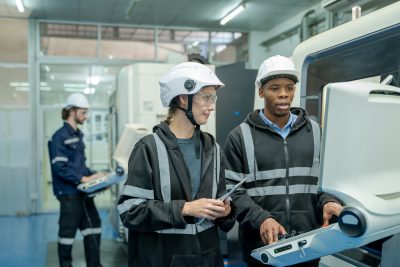 UConn's 12-credit graduate-level advanced certificate programs, with online modalities, merge the benefits of technical engineering courses with professional development classes. These engineering certificate programs are perfect for those who are employed full-time as practicing engineers, as well as for those interested in expanding their skills before entering industry. 
Immerse Yourself in Top-Tier, Cutting-Edge Content
Certificate programs are taught by faculty drawn from the forefront of their particular industry or subject matter experts in the industry.
Expand Your Engineering Skills
Each certificate packs a punch of practical knowledge that you can easily apply in your current career now.
Parlay Your Certificate into a Master's Degree
As a credit-granting degree program, you earn graduate-level credits that can be put toward a Master of Engineering (MENG) degree at UConn.
Commit to Just Four Courses Over Two Years
You're only required to complete one course per semester, which gives you plenty of time to earn a certificate in engineering while working full-time.
Take Advantage of an Incredible Value
As a public research university, UConn is able to set competitive fees for these specialized engineering certificates, often requiring you to pay a fraction of the cost of similar programs offered by other colleges and universities.

Choose from advanced engineering certificates in these specialized areas: