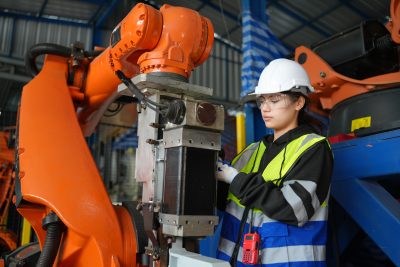 The University of Connecticut School of Engineering Center for Advanced Engineering Education offers customized training and technical short courses to meet the specific needs of your company. We will collaborate with your team to evaluate your organization's training needs so we can design and deliver.
DISCOVERY
We work with you to create training solutions that best suit your needs.
DESIGN
We will design customized training to accommodate your needs.
DELIVER
Training delivery that meets your business needs, online or in-person.
CUSTOMIZED TRAINING 
CAEE provides tailored training to accommodate industries' need to learn, teach and grow innovative technological concepts and trends. Our specialized programs are designed to be delivered efficiently and with flexibility. Our UConn engineering team of faculty and staff experts work with organizations of all sizes facilitating the design and delivery of customized training programs to meet your specific needs. Alternatively, create an opportunity to train a selected group of team members utilizing one of our existing courses. Our team will work with you to modify or deliver existing curriculum to meet your industry needs.   
TECHNICAL SHORT COURSES 
Also customized to meet your specific industry needs, our team of faculty and staff experts are available to facilitate the process from discovery, design, and delivery on a wide variety of technical subjects.   
Benefits for your company and team members: 
Delivery of customized technical training based on your organizational needs 

Flexible course delivery and modalities (online or in person)

Cost savings 

Benefit from expert instruction and cutting-edge applications 
Please contact our office to learn more